Open Spa Treatments
These treatments are concentrates of Clarins' expertise and knowledge that combine our expert manual methods with incredibly effective products. Perfect for those in a hurry, or who don't have the luxury of spending an hour at the spa!
30 minutes to a better you.
Enjoy a 10‑minute personalised consultation and a 20‑minute treatment for instantly enhanced beauty and a blissful feeling of well-being.
OUR TREATMENTS:
Our treatments are directly inspired by you and are adapted to your needs and preferences. Discover our Open Spa Treatments.
BYE DRY SKIN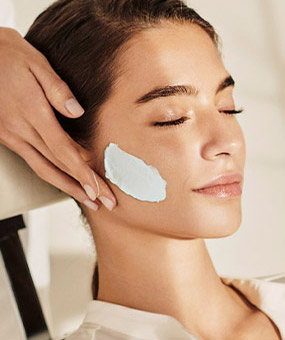 Right now is the time to get ultra-soft, comfortable skin, no matter what the day brings!
ALL ABOUT BRIGHTENING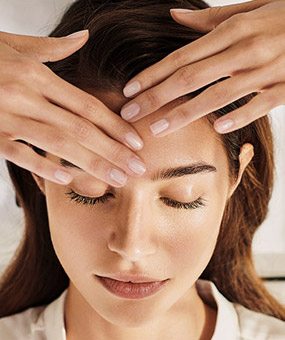 Instant radiance: good-bye signs of fatigue and a dull-looking complexion!
YOUTH EXPRESS
Skin lack firmness? Here's a treatment that promotes firmer facial features, smoother skin and a rested appearance.
SOS DETOX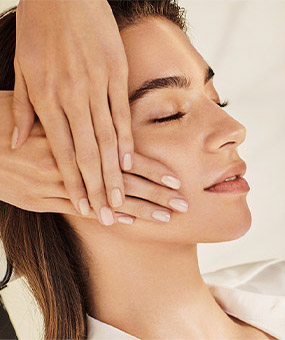 Everything you need to give your skin what's good and remove what's bad. Healthy-looking skin in a flash!
EYE MUST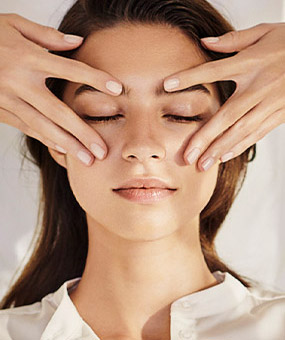 Close your eyes. Experience a smoother, younger-looking eye contour, instantly. The mirror proves that.
SAY "NO" TO TENSION!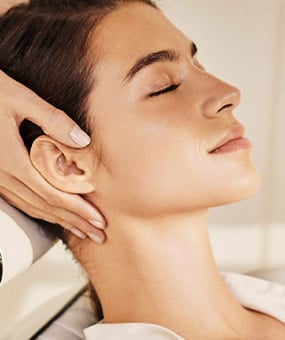 Shoulders, neck, scalp and hands...ease tight muscles and let your mind wander.
Have a question?
1.

WHAT IS AN OPEN SPA TREATMENT?

Open Spa treatments are treatments that concentrate all of Clarins' plant expertise and manual methods into a 30-minute format where you can sit back and relax comfortably in an Open Spa chair while our Beauty Advisor Therapists take care of you: Enjoy a 10‑minute personalised consultation and a 20‑minute treatment that combines the Clarins expert touch with incredibly effective products. At the end, make-up will be applied so that you can leave looking beautiful.
2.

DO I NEED TO MAKE AN APPOINTMENT FOR AN OPEN SPA TREATMENT?

Open Spa treatments are available by appointment and on a walk-in basis. However, we recommend booking in advance to ensure availability of your preferred date and time.
3.

HOW EARLY DO I NEED TO ARRIVE FOR MY APPOINTMENT?

We suggest that you arrive 10 minutes prior to your scheduled appointment time. This will give you a chance to prepare yourself, relax, and then fully experience all the benefits of your Open Spa Treatment from the start.
4.

WHAT SHOULD I WEAR?

Open Spa treatments do not require you to remove articles of clothing. However, we recommend wearing comfortable clothing that allows us to easily access both sides of your neck, as well as your shoulders and forearms.
5.

CAN I RECEIVE AN OPEN SPA TREATMENT IF I HAVE A HEALTH-RELATED CONDITION OR ALLERGY?

Please notify us of any special needs when making your appointment so that our Beauty Advisor Therapists can recommend the most suitable treatment. If you have any doubts, please consult your doctor before booking a treatment. The Clarins Spa is a non-medical environment and all the care that is provided here is exclusively for your well-being.
6.

CAN I BRING MY BABY OR YOUNG CHILD WITH ME TO MY APPOINTMENT?

For safety reasons, and to allow you to relax and enjoy all of the benefits of our Open Spa treatments, we recommend that you do not bring your baby or young child with you to your appointment.
7.

WHAT IS CLARINS' CANCELLATION POLICY?

Should you need to reschedule your appointment, a 24-hour advance notice will be greatly appreciated.
Where to Find Us
Experience our unique Open Spa expertise at a Clarins store near you and book a session today.