On one hand, a fashion dynasty. On the other, a cosmetics empire. Both emblematic of French style and savoir-faire. And now, the story of their inevitable encounter.
Savoir-faire, A Shared Foundation
Clarins and The Kooples are two inspired and inspiring brands. Two ambassadors of that distinctive French touch, all around the world, have combined the strengths and values that have made them stand out.
They have relooked the cult-favourite Clarins Lip Comfort Oil to create an edgy new duo – the latest it couple - that styles lips in two limited edition, rock chic shades. Together, Clarins and The Kooples sign off on a bold new look and an iconic new chapter in the fashion-meets-beauty story.
Attention, Collector!
A new pair of Lip Comfort Oils for a made-to-measure look. Wear it alone for a natural, ultra-glossy look or over lipstick to heighten the comfort and shine.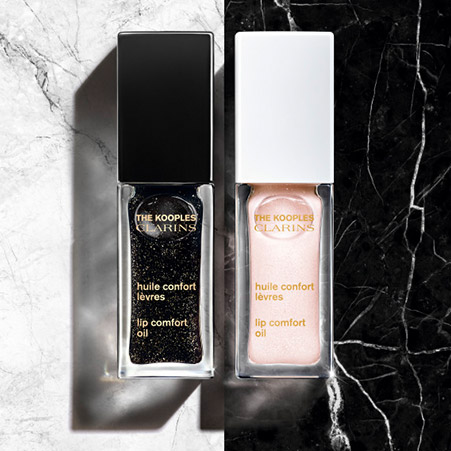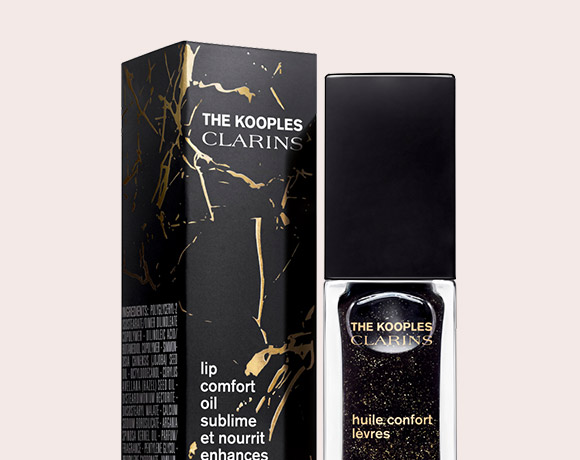 Dark Stone
Dark Stone is a little black dress, giving a sophisticated plum finish that gleams with miniscule golden pearls. You will love the sophisticated prune tone of dark stone and its shimmery gold finish.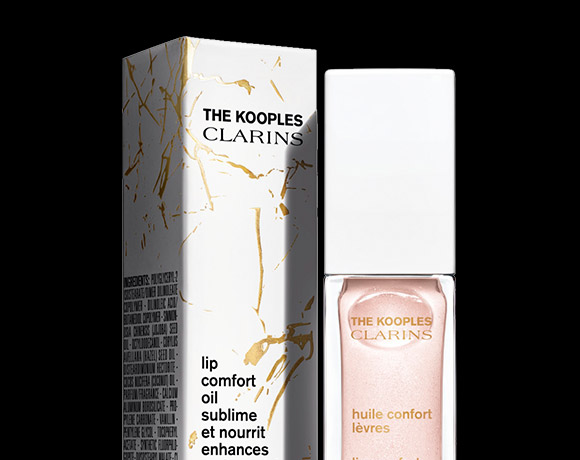 Light Stone
Light Stone is an iridescent white silk jumpsuit. It enhances your smile and lights up lips with a delicate, milky pink. Wear alone for a natural, ultra-shiny look or over lipstick for added comfort and shine.
The Winning Formula
Oil, an essential Clarins' expertise.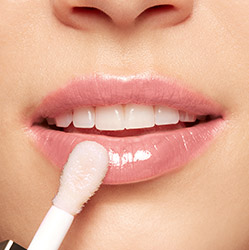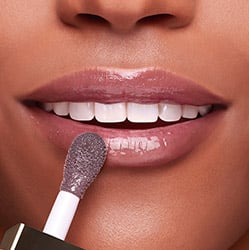 The Centrepiece
Because the first products that Jacques Courtin-Clarins created were face and body oils using 100% plant extracts, Clarins is skilled in the art of working with oils and imagining new ways they can be used. Enter the Lip Comfort Oil – where the shine of a gloss meets the comfort of an oil. And lips experience an elixir of colour and care, enriched with plant extracts to nourish, comfort and keep them looking beautiful.
The Recipe For Success
Each bottle contains the Lip Comfort Oil's signature nourishing cocktail: 2 ultra-nourishing plant oils – Hazelnut and Jojoba plus another oil per shade: Organic Argan Oil for Dark Stone and Organic Coconut Oil for Light Stone. Together, they infuse lips with their natural benefits.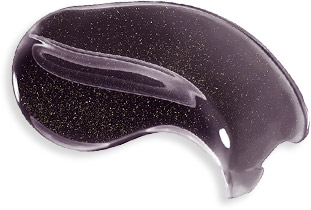 Ready To Wear
Smooth, enveloping and inviting.
Their texture entices with its subtle scent. Light and non-sticky, it nourishes and soothes lips day after day. The sponge-tip applicator glides over lips and wraps them in comfort. 95% of women loved their shiny finish, 90% their incredible comfort.*
*Consumer test carried out by 91 women over 2 weeks, after application.