Discover the first mascara to lift you up when you're feeling low!
Wonder Perfect Mascara Waterproof 4D
Resists Even The Most Intense Emotions!
Couldn't believe your eyes, with Clarins Wonder Perfect Mascara 4D? Well, how about the waterproof version!

A mascara that also gives lashes volume, length, curl and definition to create the 4 dimensions of a flawless look, while visibly improving lash lengthe and volume. The more you wear it, the most beautiful your lashes become.

Its bonus? The super "Emotion-Resistant" waterproof formula which resists all daily events! The masacara stays put, even when it's up against water, humidity, heat or tears (of joy, naturally!) You can rely on it to never let you down!
A 4-Dimensional Waterproof Look
Lashes with volume, length, curve and high definition for a perfect 4-dimensional look. Try it for yourself!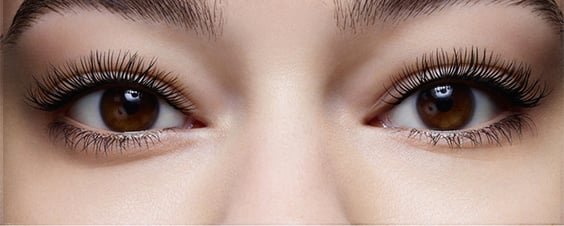 The first multi-dimensional Clarins mascara which is Water-proof, Smudge-proof & Emotion-proof.
#EmotionResistant
Whether it's a spinning session, an afterwork drinking session with friends, a heavy bout of hay fever or a fit of giggles which never seems to end, watch out for running mascara!

With ClarinsWonder Perfect Mascara 4D Waterproof, you're safe: not only is it a waterproof mascara, it's also the first "Emotion-Resistant" Clarins mascara that's right by your side!
Which Mascara Is Right For You?
Volumising or Multi-dimensional, find your perfect mascara.
How would you describe your lashes?
Short

Long
What is the main effect you're looking for?
Length

Volume
What result are you looking for?
Natural

Sophisticated
Above all, my mascara must be:
Waterproof

Easy to remove

Long-lasting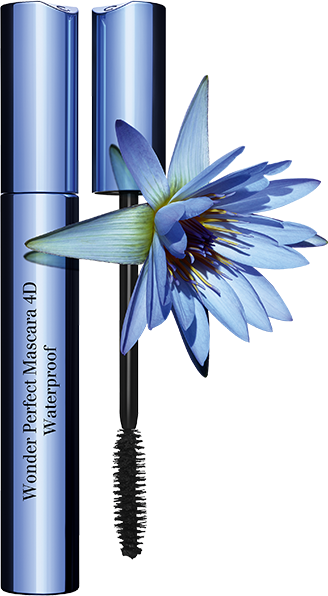 Blue Lotus
The Clarins Difference:
Care for your lashes…
put on your make-up!
The Lash Boosting Complex:
A 2-in-1 lash care and make-up action. All Clarins mascaras are enriched with a unique booster serum for lashes, formulated by Clarins Research to visibly lengthen and strengthen lashes.

Application after application, your Clarins mascara leaves your lashes thicker and visibly longer. In a single brushstroke, the eyes are more beautiful and your lashes will thank you for it!
N/A