How To Combat Ageing Skin
With Plant-based Ingredients?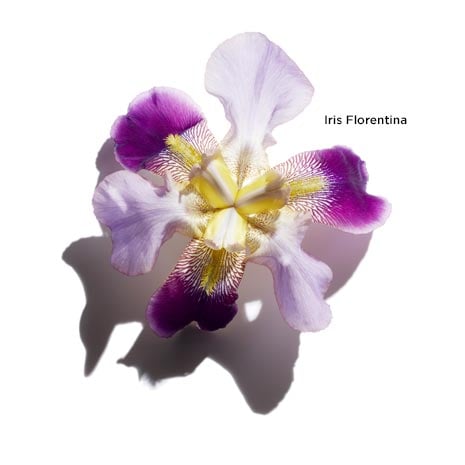 Ageing is inevitable but that doesn't mean you can't age gracefully. With the help of modern skincare products and technology, the ravages of time on your skin can be greatly reduced or reversed so your skin retains its youthfulness longer. Although there are plenty of anti-ageing skincare options to choose from when it comes to skincare products, a quick check will reveal that many employ harsh chemicals to erase signs of ageing. With this in mind, Clarins has decided to undertake the task of preserving your skin's age the natural way by including anti-ageing plant-based ingredients in our skincare products. Curious to find out how some of Mother Nature's best gifts can help restore the glow of youth to your skin? Read on to unveil the secrets of the fountain of youth from nature.
What causes skin ageing?
Skin ageing can be caused by several factors, both internal and external. Internal factors such as your biological age, poor blood supply, lower sebaceous and sweat gland activity, reduced oestrogen production post-menopause, genetics, ethnicity and skin type all contribute to the speed at which the signs of ageing appear on your skin. External factors include environmental and lifestyle factors such as UV exposure, pollution, climate changes, smoking, nutrition deficiency, stress and unsuitable skincare practices. However, the good news is that almost 80% of skin ageing is a result of external factors that can be easily remedied.
How can plant-based ingredients help your skin?
Nature holds many recipes to turn back the hands of time, which is why at Clarins, we look to plant-based ingredients such as Centella Asiatica, Bamboo, Montpellier Rock-rose, Harungana and many more to address ageing skin concerns. Whether it is wrinkles, firming, rejuvenating, promoting collagen production or reducing pore size, there's something for every skin type and concern when it comes to plant-based skincare products. As signs of ageing tend to show up on your face and décolleté first, let's focus on these plant-based anti-ageing skincare products that specifically target these areas.

If an instant dose of anti-ageing benefits is what you are looking for, the Clarins Double Serum is your best match. A powerful plant-based age control serum, it is enriched with 21 plant extracts that stimulate the five vital functions: hydration, nutrition, oxygenation, regeneration and protection. Before you apply your anti-ageing day or night cream, just apply a pump of the serum to harness the power of Avocado, Oats, Banana, Cocoa, Beautyberry, Organic Teasel, Mary's Thistle, Turmeric, Edelweiss, Ginger Lily, Goji, Huang Qi, Jania, Leaf of Life, Kiwi Fruit, Mango, Horse Chestnut, Myrothamnus, Orthosiphon, Quinoa and Glasswort to restore skin's radiance, tone and firmness. For a boost of extra anti-ageing benefits, apply plant-based anti-ageing face creams such as our Multi-Active range for younger skin or Super Restorative and Extra-Firming range for mature skin.

For a double-duty serum that targets both your skin's appearance and remodels your face contours at the same time, look to our Super Restorative Remodelling Serum. With the help of plant extracts such as Narrow-leaf Plantain, Harungana and Montpellier Rock-rose, it targets the main causes of age spots, visibly diminishing their appearance as well as helping to fight sagging, fade wrinkles and sculpt facial contours.

As you age, your neck and décolleté will also show signs of ageing such as wrinkles and sagging skin. To prevent that, opt for our Extra-Firming Neck Anti-Wrinkle Rejuvenating Cream that features Green Seaweed extracts and Sunflower auxins to deliver renewed, smooth, and toned skin to your neck and décolleté area. Alternatively, you could add a neck and décolleté anti-ageing emulsion such as our Super Restorative Decollete and Neck Concentrate into your skincare routine. Formulated with extracts of Kudzu, Centella Asiatica, Kaki and Bamboo, it reactivates your skin cells' vital functions to improve regeneration speed, stimulates collagen synthesis and firms up skin for a youthful look.

While anti-wrinkle creams and anti-ageing moisturisers for your face, neck and décolleté are important, the eye area should also be given attention in the form of anti-ageing eye care products. Try applying our Super Restorative Total Eye Concentrate cream infused with Harungana, Albizia and Guarana extracts that work together to visibly relieve puffy eyes, smoothen crow's feet and reduce sagging skin.

For more information on our range of anti-ageing skincare products, visit our site.