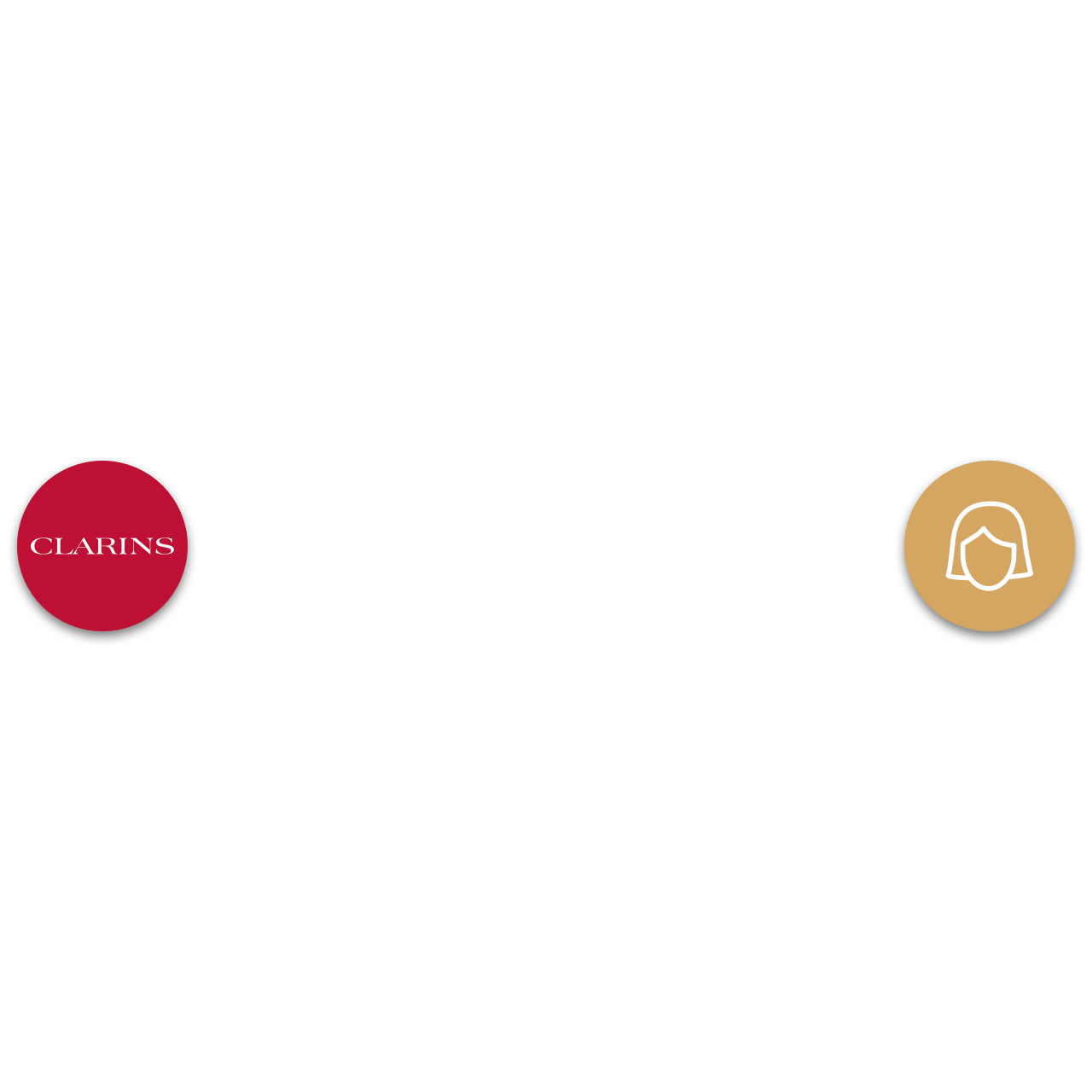 Thank you for your recent participation. Congratulations to our 12 lucky winners who have won a full-sized Clarins iconic product!
Date
Gift
Winner
Email Address
14 Dec
Enhancing Eye Lift
Yvonne Tan
tazxxxxx@yahoo.com.sg
15 Dec
Body Shaping Cream
Ye Wang
wangyxxxxx@gmail.com
16 Dec
UV Plus
Trachelle Chye
tracxxxxx@gmail.com
17 Dec
Stretch Mark Control Cream
Avelyn Yap
icemixxxxx@gmail.com
18 Dec
Lip Comfort Oil
Norizan Azin
norixxxxx@yahoo.com.sg
19 Dec
Tonic Body Treatment Oil
Jenny Lim
xxxxxjennylim@gmail.com
20 Dec
White Plus Serum
Lee Chee Hung
leexxxxxhung@gmail.com
21 Dec
Fix' Make-up
Justina Tan
justinataxxxxx@gmail.com
22 Dec
Double Serum
Lim Chek Hoon
jynxxx@yahoo.com.sg
23 Dec
Extra-Firming Eye
Stephanie Goh
haxxxxx_goh@hotmail.com
24 Dec
Body Fit
Yongxi Tang
tingxixxx@hotmail.com
25 Dec
V Shaping Facial Lift
Gwendolyn Yeo
gwendoxxxx@yahoo.com.sg


Double Serum

Yvonne Tan

Tried it over 7 days and I am now a convert! My skin is brighter and more hydrated. I have a very dry skin condition, so I am pleasantly surprised by the visible results. This is one of my favourite Clarins product!

V Shaping Facial Lift Serum

Ye Wang

I noticed a visible lift around my face, jawline, and even my double chin has reduced. This serum is now a staple in my skincare routine and I'm looking forward to trying more products from Clarins!

Fix Make-Up

Trachelle Chye

I bought this product last year after hearing reviews and it definitely did not disappoint me! The mist freshens up my make-up and also has a very light refreshing smell!

Stretch Mark Minimiser

Avelyn Yap

Been using this stretch mark cream for both pregnancies and it really work wonders!

Enhancing Eye Lift Serum

Norizan Azin

I absolutely loved the smell and the consistency of the product and its ingredients are not harmful.I also loved it for moisturizing, especially after shower. It's perfect for extra dry days or when you are wanting to feel extra moisturized.

UV Plus SPF50 / PA++++

Jenny Lim

This tinted sunblock is one of the best as the pink tone gives me a beautiful glow on my face. It is non-greasy and glide on easily too. A must-have product for everyday use!

ClarinsMen Revitalizing Gel

Lee Chee Hung

I have been using Revitalizing Gel for over 10 years, and I still find it a great product. One of the best feature of the Revitalizing Gel is that it comes with a pump and it is so easy to use. Thank you Clarins for a great product!

My Clarins Re-Charge Relaxing Sleep Mask

Justina Tan

Sleeping in an aircon room causes my skin to be dehydrated. With My Clarins sleeping mask, my skin feels hydrated and re-charged in the morning!

Extra-Firming Day Cream

Lim Chek Hoon

I have been using this day cream as recommended by Clarins consultant. The texture is light-weight, non-greasy and absorbed easily.

Hydra-Essentiel Cream-Gel

Stephanie Goh

I love that this moisturiser is non-greasy, well suited for my combination skin and does not cause my skin to break-out.

Body Shaping Cream

Yongxi Tang

This cream leaves a mild heating sensation and the scent is light and pleasant. I have been using this for a few years on my tummy, thighs and arms to keep them looking toned and firm, and will continue to be faithful to it.

Multi-Active Night Cream

Gwendolyn Yeo

This is my first anti-ageing night cream. I was initially worried it would be too rich as I have a combination, sensitive skin. Not only did it calm my skin, it felt so good the next day.
Terms and conditions

Product Review Submission
Simply write a review on any of your favourite Clarins product on Clarins.com to enjoy a sure-win lucky spin. An email will be sent to you within 48 hours once your review is approved for a chance to play the Spin & Win. Plus, stand a chance to be rewarded with an iconic full-sized Clarins product when you leave a product review on Clarins.com. Customers can review as many products as they like to increase their chances of winning the full-sized Clarins products. 12 lucky winners will be selected on 30 Dec 2019 and be notified via email.
By submitting a review on Clarins.com, you agree that all reviews that you have submitted:
• is accurate and original
• has been made without any prior benefit having been made to you or the expectation of any future benefit;
• reflects your true and honest opinion of and current experience with the Clarins product(s) which you are reviewing;
• may be used for Clarins marketing and promotional purposes.
Clarins shall have the right, but not the obligation, to pursue any one or more of the following actions with regards to your submissions of reviews:
• to monitor or review your reviews;
• to remove or refuse to post any reviews within the Services tool that it deems, in its sole discretion, to violate the content submission.