Super Restorative Rose Radiance Cream:
An anti-ageing care that instantly revives the skin's natural radiance with a rosy glow.
An intensive 3-in-1 daily replenishing moisturiser for mature skin.
This vibrant pink-tinted, anti-ageing moisturiser warms the complexion to reveal a natural-looking, rosy glow instantly.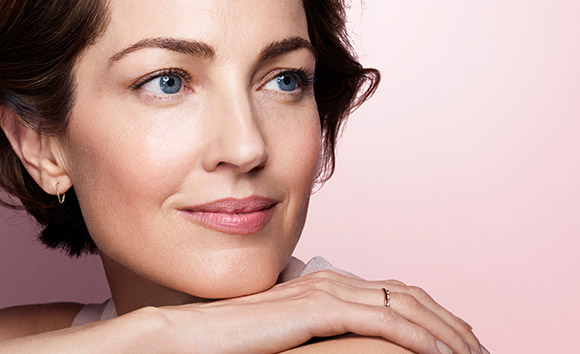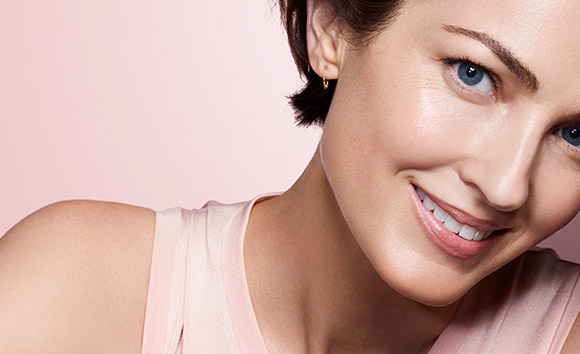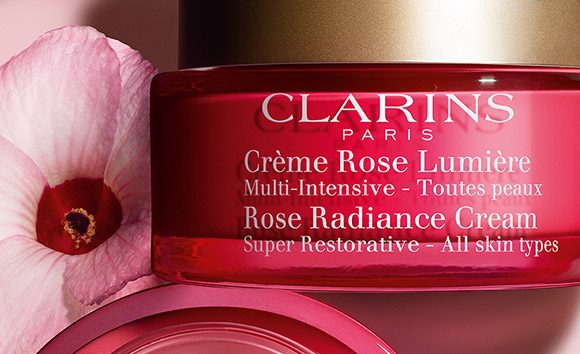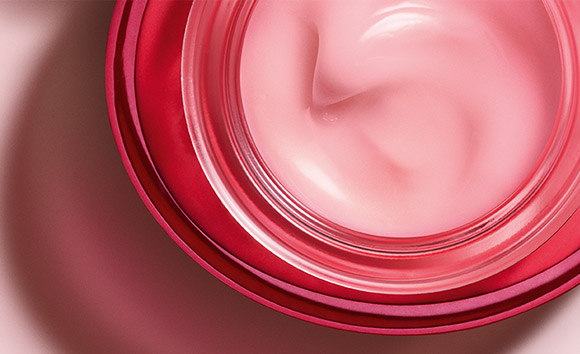 Three Glow-boosting Ingredients
Three expert ingredients selected for their radiance-boosting properties combine to create a smoother texture, a radiant glow and an even complexion. Skin looks more even, luminous and radiant.

The Clarins Anti-Pollution Complex is a core ingredient that protects skin from harmful environmental effects.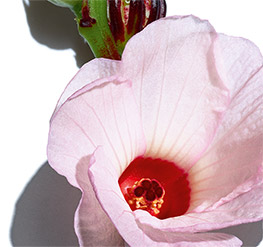 Hibiscus Sabdariffa
Luminous Glow:
The effects
of illuminating pearls.+
The Clarins Laboratories have selected four particles, each with their own specific reflective shade. Used together, the four colours reflect white light, the universal colour of luminosity and radiance.-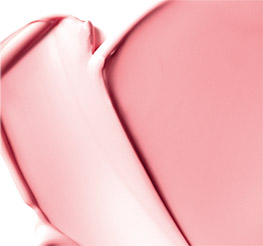 Smoother Skin Texture:
Hibiscus Sabdariffa
to boost glow. +
Gently removes dead surface cells, leaving skin smooth, supple and visibly tighter—allowing light to better reflect on the skin for maximum rosiness and radiance.-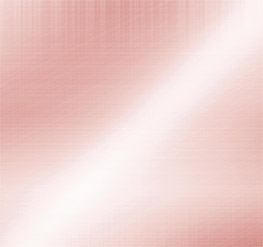 Evens Complexion:
A tinted formula
with added Vitamin C
derivative.+
The formula lends skin a subtle rosy tint for an instant healthy glow. The Vitamin C derivative works to erase dark spots for a perfectly even complexion, day after day.-
Irresistible Texture
A creamy pink texture that melts into the skin—leaving it rosy, radiant and ideally hydrated. Skin looks youthful and vibrant at any age.
86%
of women say this plumping cream is an instant glow booster*
* Satisfaction test – 105 women – 28 days
A new
scent+
Delights the senses with an addictive, fruity-floral scent of peach, peony and rose.
84%*
Ultra-fresh fragrance-
Shocking Pink
Texture +
High-impact effect in the jar, with a natural finish on the skin: 93%*
Innovative colour: 85%*
-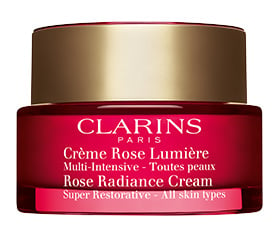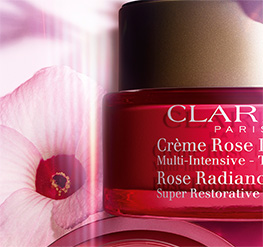 Plumping Effects:
Restoring density to the skin at all levels.
Organic Harungana extract helps restore density and improve skin tone.
An anti-ageing tetrapeptide helps visibly improve skin density by activating the renewal of the epidermal cells and encouraging a replenishing effect.
The line-filling pearls help visibly smooth and plump the surface of the skin.
80% Smoother Skin*
70% Plumper skin*
Skin looks more youthful and plumper, key factors in ensuring light is reflected evenly and the complexion remains luminous.
*Satisfaction test – 105 women – 28 days.
Because plumper skin is younger-looking skin.
Clarins offers a solution for younger-looking skin with intensive face and body skincare that improves density, erases dark spots and restores radiance. The Multi-Intensive range is designed for women looking to fall back in love with themselves all over again.