Survival kit for the hospital
Don't let yourself go when baby arrives! Beauty and motherhood are completely compatible: you can fight signs of fatigue and show off a flawless complexion at the hospital. Mums-to-be, discover the beauty products to pack in your hospital bag.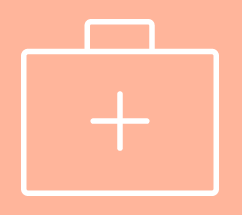 Which beauty products for the face are recommended for new mums?
A dull complexion, drawn features and dehydrated skin are par for the course post-partum. Among the beauty products for new mums, our Beauty Flash Balm is an absolute must. The ultimate pick-me-up for tired, stressed skin, this best-selling radiance revealer by Clarins instantly erases signs of fatigue!
Beauty Flash Balm brightens and tightens facial contours to reveal a rested, relaxed complexion. Smoothed and hydrated, your skin's full radiance is restored. You can combine your cream with Enhancing Eye Lift Serum. Gently dab on a small amount around the eyes: it's the ideal solution for tired-looking eyes and dark circles.
Treatments every body loves.
To do today! Stay on top of stretch marks right from the start—and boost your mood with the invigorating essence of Clarins' first fragrance and body treatment in one.
Clarins' exclusive Crowberry extract in this Stretch Mark cream helps prevent stretch marks resulting from pregnancy, puberty or weight fluctuation. It enhances the production of collagen fibres to boost skin's elasticity and resistance to future stretch marks. Skin is tighter, clearer, and smoother.
Eau Dynamisante Treatment Fragrance. Feel tension slip away and well-being come naturally with this aromatic, spa-fresh formula. Moisturizes, firms and tones with essential oils of Lemon, Patchouli, Petit Grain, Ginseng and White Tea. Non-photosensitizing formula is safe enough to wear in the sun!